L'Ira del Baccano - Paradox Hourglass - Lp Red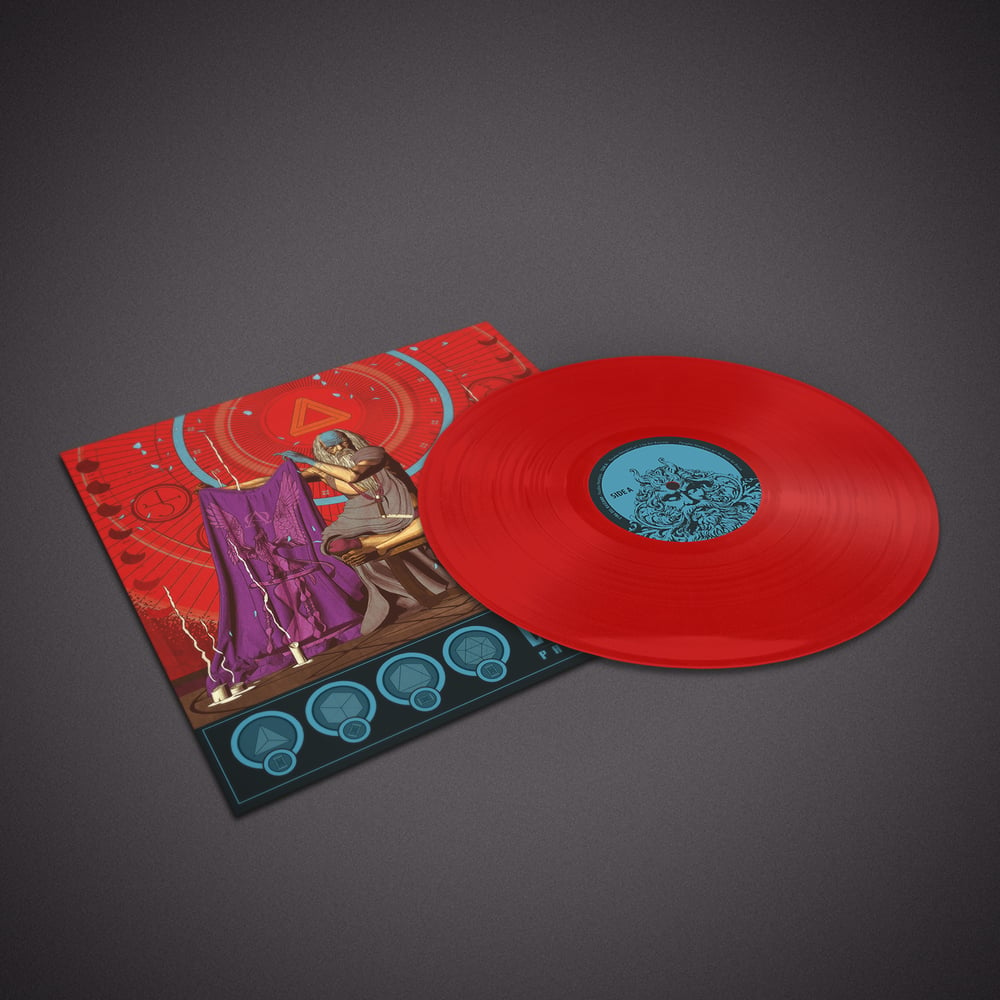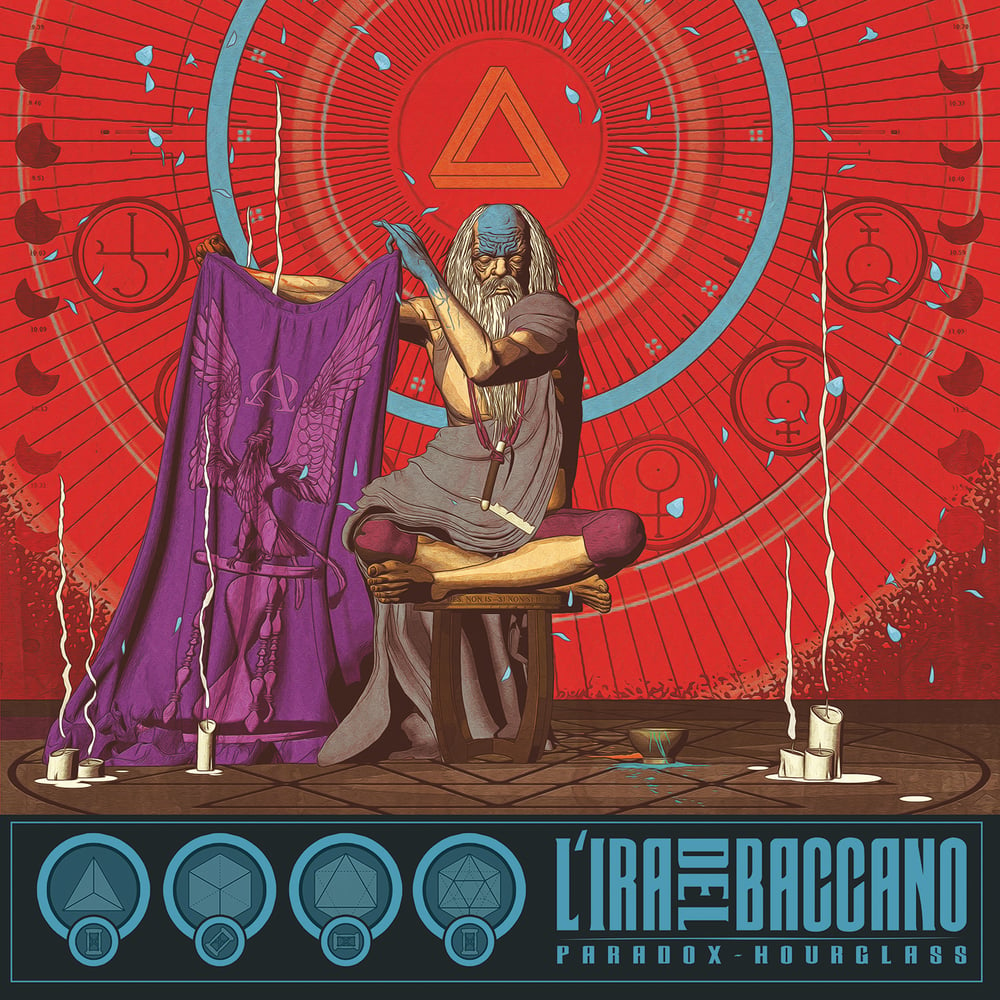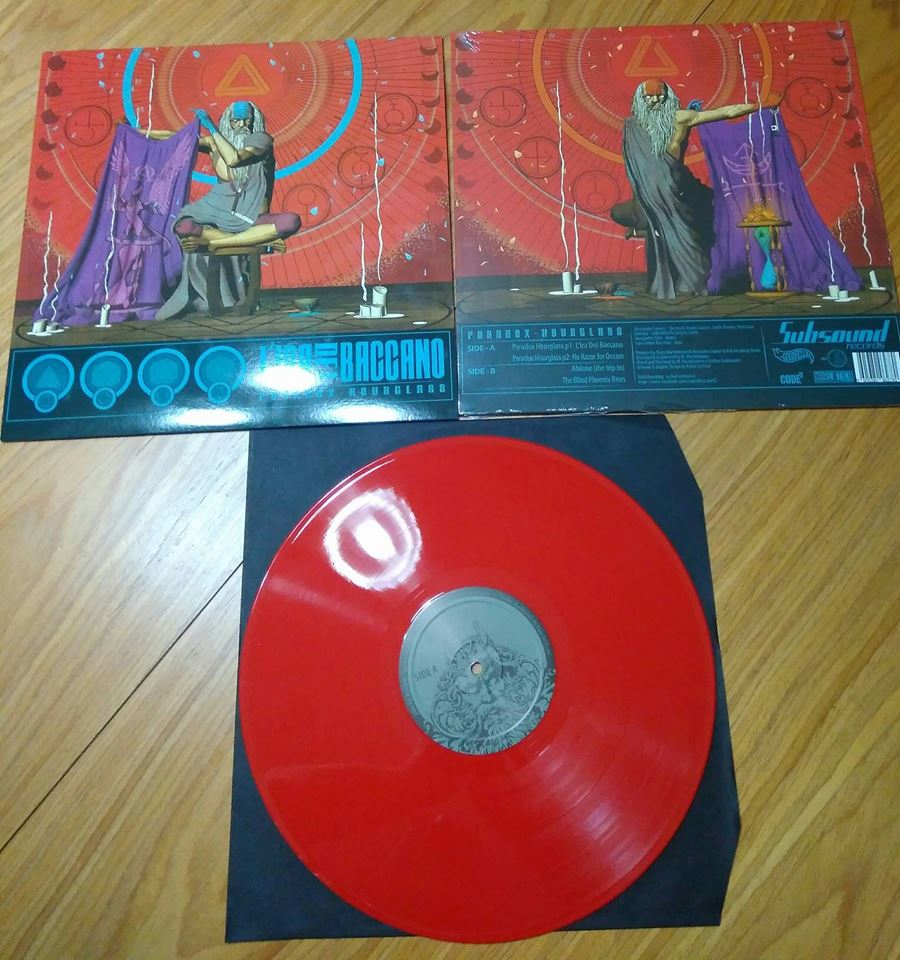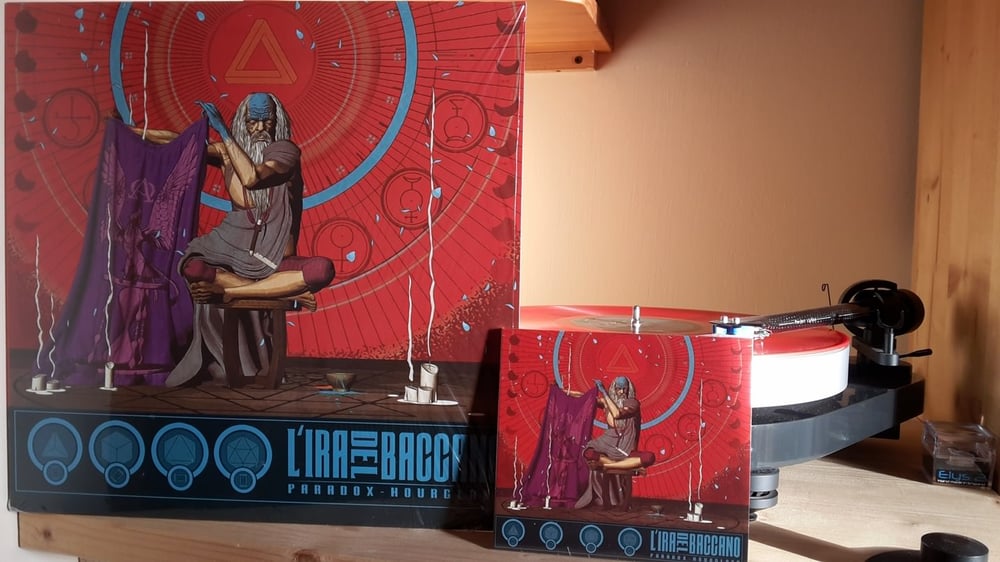 ORDER NOW !
12"Lp
Black Innersleeve
Ready To Ship
2" years and half after the critically acclaimed "TERRA 42" the italian band returns with " PARADOX HOURGLASS " and continue the instrumental journey through different songs structures while melting in their unique style and sound vibes going from the doom influences of Black Sabbath with the 60's/70's psychedelia of Pink Floyd and Hawkwind, to heavy-prog vibes of bands like Rush, as well as the performing freedom of jam bands as The Grateful Dead.
The album has been produced in Rome at Kick Recording Studio by Marco Mastrobuono and the band mastermind Alessandro Drughito Santori.Mixed/Mastered by Mastrobuono & Matteo Kutso Gabbianelli
"PARADOX HOURGLASS" signs again the collaboration and link between the band and the Italian artist Fabio Listrani, who also did all the marvelous artwok for the previous album Terra42.
This time Listrani translate the band music and album main theme, paradoxes, in his fascination for tarots and symbolism..