Zu - Carboniferous - LP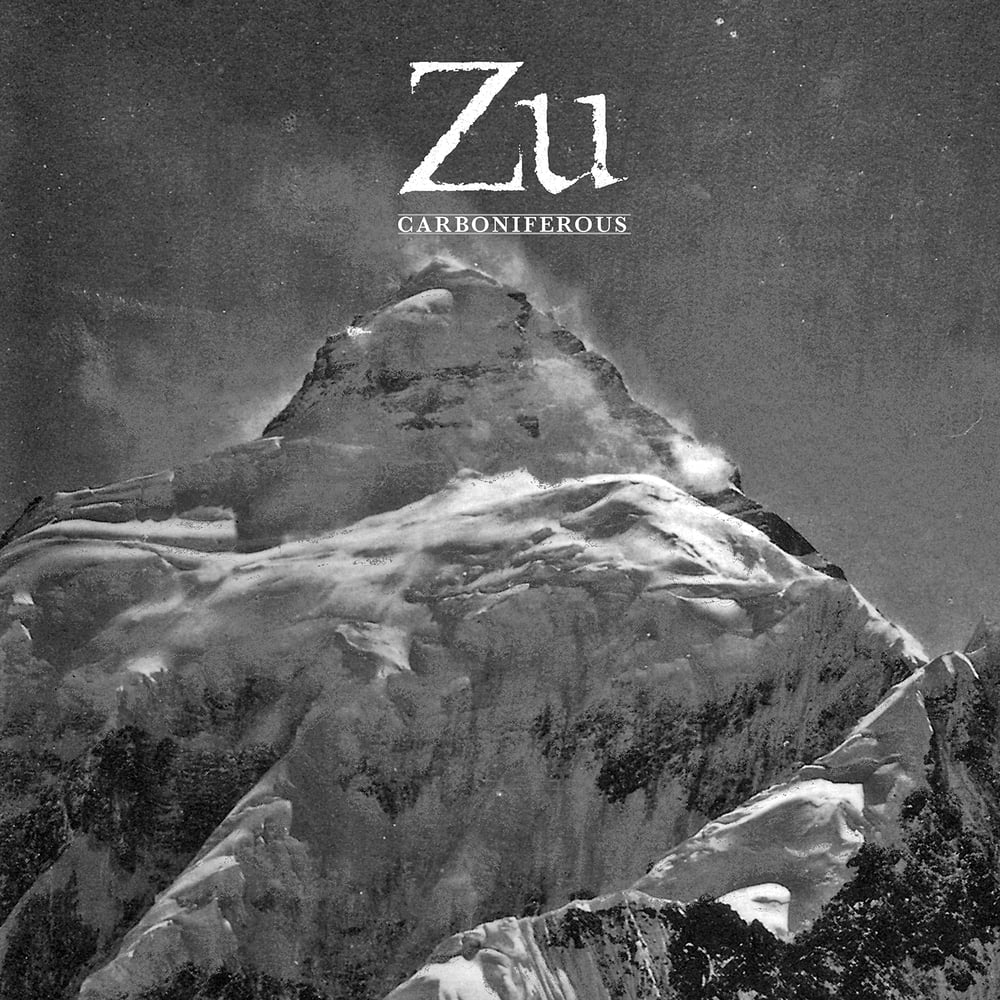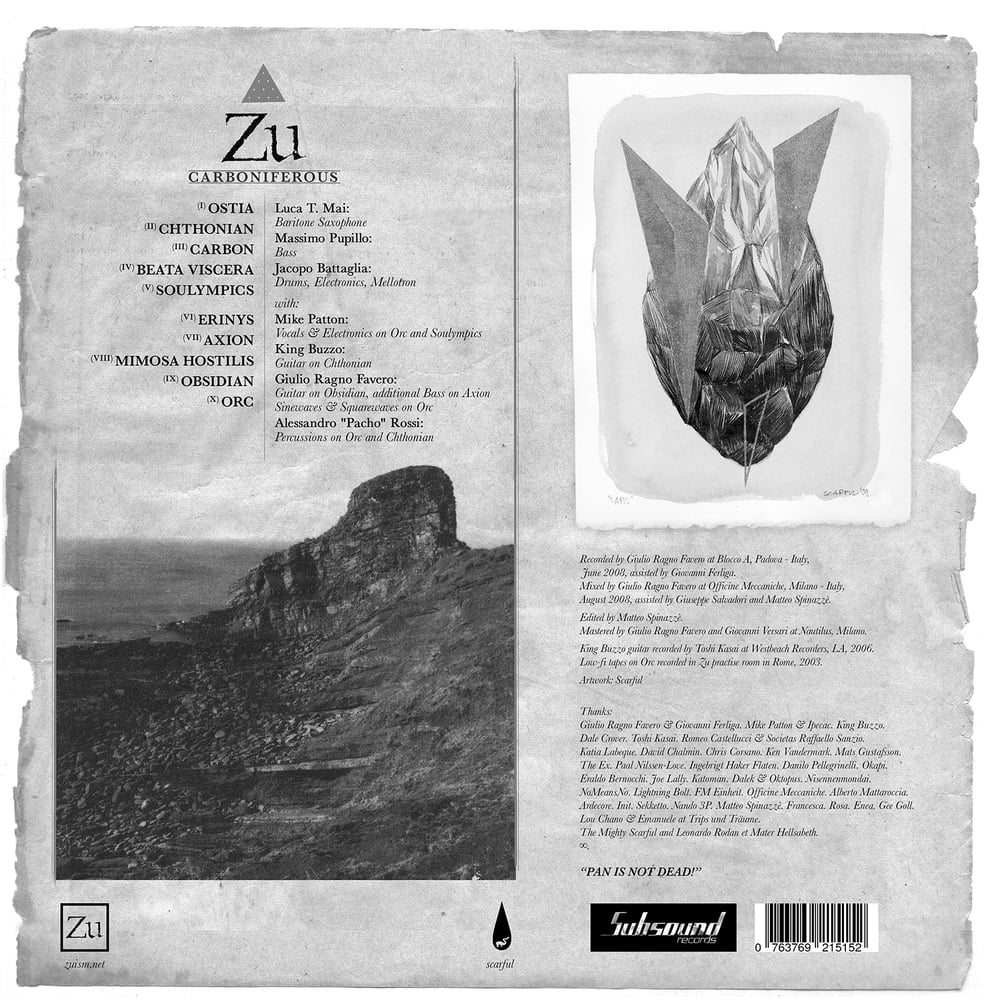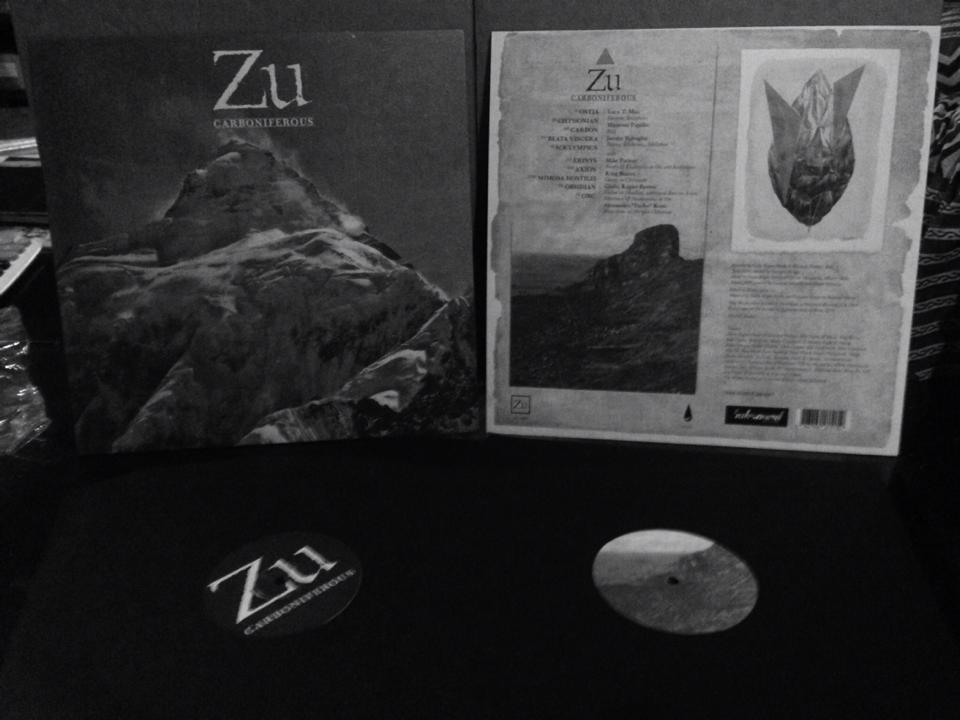 SUBSOUND RECORDS PROUDLY PRESENTS THE MASTERPIECE BY ZU: CARBONIFEROUS FINALLY AVAILABLE AGAIN ON LIMITED VINYL EDITION.
ORDER NOW !
Ready To Ship
(second press)
CARBONIFEROUS È STATO PRODOTTO DA GIULIO RAGNO FAVERO (TEATRO DEGLI ORRORI ED EX-ONE DIMENSIONAL MAN) PRESSO IL BLOCCO A DI PADOVA ED OFFICINE MECCANICHE A MILANO. IL DISCO VEDE LA PARTECIPAZIONE DI MIKE PATTON IN DUE BRANI, MENTRE KING BUZZO DEI MELVINS SUONA LA CHITARRA IN UN BRANO REGISTRATO IN SESSION CON GLI ZU A LOS ANGELES.
POSSIAMO ASCOLTARE MIKE IN "SOULYMPICS" ED "ORC". LA PRIMA TRACCIA È VOLUTAMENTE GIOCATA SULLA SUA GAMMA VOCALE. IL SECONDO EPISODIO È INVECE PIÙ PROSSIMO A TERRITORI AMBIENT-INDUSTRALI E QUI MIKE SEMBRA CONDURRE PER MANO IL GRUPPO IN UN ORRORIFICO ANTRO.
GLI ALTRI OSPITI: LO STESSO PRODUTTORE GIULIO FAVERO (CHITARRA, BASSO SINEWAVES E SQUAREWAVES) ED IL FENOMENALE PERCUSSIONISTA ALESSANDRO "PACHO" ROSSI, CHE AGGIUNGE ALTRO COLORE E PROFONDITÀ A BRANI QUALI "CHTHONIAN" ED "ORC".
DISCO FRUTTO DI UNA LUNGA GESTAZIONE, FIGLIO COMUNQUE DELLE INNUMEREVOLI ESPERIENZE CONSUMATE SUI PALCHI INTERNAZIONALI. IL GRUPPO È UN'AUTENTICA MACCHINA DA CONCERTI, TANTO CHE 2/3 DEL LORO ANNO SOLARE È SPESO COSTANTEMENTE IN TOUR.